Welcome to the brand new podcast from the creators of Get Sleepy.
With The Sleepy Bookshelf, we're throwing the relaxing magic of Get Sleepy into the deep, cultural well of classic literature. We're creating a calming, sleep-inducing library of some of the best works of fiction and non-fiction ever written.

Did you know that reading before bed has been proven to reduce stress and help improve sleep? Now, with The Sleepy Bookshelf, you can bring a great book to bed every single night.
So, subscribe!



What makes The Sleepy Bookshelf… "sleepy"?
A few things…
As we make our way through a book, we start every new episode with a quick recap of where we left off last time. This way, there is no pressure to listen all the way to the end. You'll always be caught up.
We also take a moment to unwind and settle into bed. This little ritual is the signal to your brain that it is time to slow down and transition into sleep.
Finally, we create the perfect ambiance by combining subtle, calming music with the velvety smooth tones of your host, Elizabeth Grace.
About Elizabeth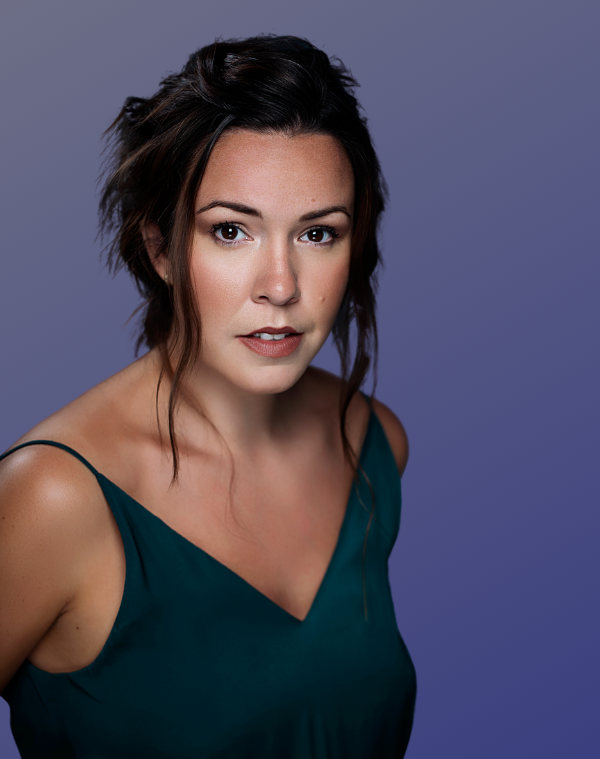 Originally from the Midlands, in central England, Elizabeth Grace now lives in South London, where she records The Sleepy Bookshelf in her home studio.
Growing up, she was active in amateur dramatics, and continued her study of acting in a university drama society. After some time away, she auditioned for a place in London's Identity School of Acting, and was accepted.
When the COVID-19 pandemic halted in-person productions indefinitely, Elizabeth sought new opportunities in the realm of voice acting. It was a natural progression from the stage and screen to audio, she said. She had long been a fan of BBC Radio 4's serialized dramas and radio plays, and could see the appeal of voice work — not the least because pyjamas are acceptable work attire in a home studio.
She began by taking a role on a satire podcast and then moved to recording self-published audiobooks, which led her into the world of Jane Austen fanfiction. To date, she's been the voice of at least 12 such romances set everywhere from the FBI to the Prohibition-era United States. For that reason, she was excited to dive into the original 1813 novel, Pride and Prejudice, for the second season of The Sleepy Bookshelf. "It's made me realize how unique these characters are," she said.
Like many people during the pandemic, Elizabeth found herself occasionally struggling to fall asleep. She first heard about The Sleepy Bookshelf's sister podcast, Get Sleepy, from her sister-in-law.
"I've been completely converted," said Elizabeth. "I'd never listened to sleepy stories before, and they totally work. As an overthinker, it's just about pinpointing why you can't sleep. Usually, it is that thoughts are racing through your head, and these stories do such a good job of taking that away."
She reached out to the podcast to offer her talents and the relationship blossomed. Since 2020, Elizabeth has recorded more than a dozen stories for Get Sleepy, ranging from adapted fairy tales to original fiction, folklore, and history. Reflecting on her work, she said: "What an amazing thing to be able to help someone drift off to sleep, even if you're only helping them for one night. It's so gratifying."
Her soothing voice now comes to you three nights a week with The Sleepy Bookshelf. Elizabeth is excited to take the reins of the show, which will feature restful, yet faithful, adaptations of classic works of literature.
You can get in touch with Elizabeth through our contact page.
Have a book recommendation for TSB? Use our survey to let us know!
Like our intro music? You can listen to the Sleepy Bookshelf 2 hour soundscape on Deep Sleep Sound Youtube.